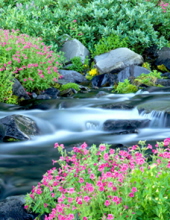 Obituary for William Harry Rutan
William Harry Rutan, 58 of Braddock, PA formerly of Waynesburg, PA died at 6:00 AM Sunday, June 10, 2018 in the Squirrel Hill Center for Rehabilitation and Healing.
He was born Tuesday, May 17, 1960 in Waynesburg, PA a son of the late Harry Melvin Rutan and Ida Pearl Morris Rutan.
Mr. Rutan was a lifelong member of Greene County. He enjoyed working the livestock yard in Waynesburg, hunting, demolition derby and loved spending time with his family. He worked hauling water for Bill Shultz Water Hauling in Waynesburg. He is survived by 4 Daughters: Angel Rutan and fiancé James Walker of North Braddock, PA, Ashley Rutan of Morgantown, WV, and Sarah Rutan and Lauren Rutan both of Dilliner, PA. 3 Sons: Andy Rutan of Waynesburg, PA, Michael Rutan of Masontown, PA and Charles Rutan of Dilliner, PA, 8 Grandchildren, 4 Sisters: Ida John of Follansbee, WV, Gladys Thomas of Waynesburg, PA, Helen Wamsley of Greensboro, PA and Maryann Adams of Follansbee, WV. Several nieces and nephews and great-nieces and great-nephews. Deceased: 2 Brothers- Melvin Rutan and David Lee Rutan.
Friends will be received from 11:00 AM to 1:00 PM, the time of service on Wednesday, June 13, 2018 in the Milliken and Throckmorton FH,Inc. Daryl L. Throckmorton Owner/Director,197 N. Maiden St Waynesburg, PA 15370 with Rev. William Parker officiating. Interment will be private. Information is online at www.milliken-throckmortonfh.com.