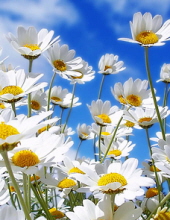 Obituary for Randall Lindsey Craig
Randall Lindsey Craig, 60, of Morgantown, WV.,died at 6:56 PM  Saturday, June 10, 2017, at home.

 He was born Sunday, January 27, 1957 in Morgantown,WV. A son of William Craig of Bobtown, PA. and the late Jessie McDade King.

   Mr. Craig was a member of the West Palm Beach Masonic Lodge and the Amara Shriners in West Palm Beach.He enjoyed hunting and riding his Harley Davidson motorcycle. He was a retired Firefighter and Paramedic in Lakeworth, FL.

               In addition to his father he is survived by 1 Son: Michael C. Craig, of Boston, MA., 2 Brothers: William Frank Craig, Jr., and Jeffrey B. Craig, both of Bobtown, PA. and several nieces and nephews.

 At the request of the family there will be no public visitation or services. The family may hold a Memorial Service at a time and date to be annouced.  Milliken and Throckmorton FH, Inc. Daryl L. Throckmorton Owner/Director,324 Mt. Morris Road, P.O. Box 478  Mount Morris, PA 15349 are in charge of arrangements. Burial will be private.  Information is online at www.milliken-throckmortonfh.com.