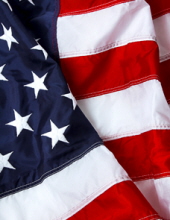 Obituary for Noble Detroia Lee
Noble Detroia Lee, 93, of Pontiac, MI, died at 10:00 PM on Saturday, February 03, 2018, at the home of his daughter Pamela in Reedsville, WV.
He was born Friday, May 02, 1924 in Middlesboro, KY. A son of the late Albert H. Lee and Theodosia Marcee Lee.
Mr. Lee was a Veteran having served with the U.S. Army during W.W. II, having been in 4 major battles. He was a member of the Pontiac Masonic Lodge #21 F & AM where he was a life member. He enjoyed playing baseball and softball. He loved the Detroit Tiger's. He also loved playing music with his guitar and was a lead singer. He worked for General Motors Pontiac Division as a laborer in the Shipping Department.
His Wife: Mary McDonald Lee whom he married on May 2, 1950 died in March of 2012.
Surviving are 3 Daughters: Pamela (Edward) Evans, of Reedsville, WV., Kimberly Lee, of San Diego, CA., and Patti (John) Hepner, of San Diego, CA., 8 Grandchildren and 2 Great Grandchildren, and several nieces and nephews. He was the last of his immediate family.
Deceased are 11 Brothers and Sisters.
Visitation and services will be held at the Creechs Funeral Home and Chaple 112 South 21st. Street Middlesboro, Kentucky 40965-2813. Milliken and Throckmorton FH, Inc. Daryl L. Throckmorton Owner/Director,197 N. Maiden St Waynesburg, PA 15370 are in charge of local arrangements. Burial will be in Green Hill Memorial Gardens,Middlesboro, Kentucky. Graveside Military Honors will be accorded by local Veterans in Kentucky. Information is online at www.milliken-throckmortonfh.com.