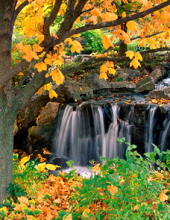 Obituary for Mary Cogar
Mary Cogar, 74, of Waynesburg, PA, died at 6:00 AM Saturday, February 03, 2018, in the Waynesburg Healthcare and Rehabilitation Center in Waynesburg, PA.
She was born Tuesday, February 16,1943 in Mannington,WV. A daughter of the late John J. Vincent and Anna Francis Vincent.
Mrs. Cogar was a member of the Waynesburg Church of God. She enjoyed cats and sewing. She was a Homemaker.
She is survived by her Husband: Roy L. Cogar, whom she married in Septemeber of 1960.
Also surviving are 1 Daughter: Regina (Donald) Cogar-Busch, of Key West , FL., 2 Sons: Joseph (Lisa) Cogar, of Waynesburg, PA.
and Roy L. Cogar, Jr., of West Palm Beach , FL., 8 Grandchildren and 2 Great Grandchildren, 1 Brother: John Joseph Vincent, of St. Louis, MO., and several nieces and nephews.
Deceased 1 Sister: Maxine Miller
In honoring the request of the deceased there will be no public visitation or services. Milliken and Throckmorton FH, Inc. Daryl L. Throckmorton Owner/Director,197 N. Maiden St Waynesburg, PA 15370 are in charge of arrangements. Interment will be private. Information is online at www.milliken-throckmortonfh.com.
Events