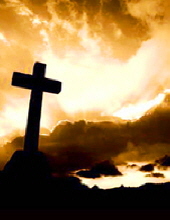 Obituary for Martha M. Smoljanovich
Martha M. Smoljanovich, 87, of Waynesburg, PA, died Friday, January 26, 2018 in the Waynesburg Healthcare and Rehabilitation Center.
She was born Tuesday, September 30, 1930 in Waynesburg, PA a daughter of the late James Bucciarelli and Julia I. Black Bucciarelli.
She was a member of the First Christian Church in Waynesburg, PA. She also belonged to the Women of the Moose #888 of Waynesburg, the V.F.W. #4793 Auxillary of Waynesburg,and the Eagle Club Aire #598 of Waynesburg. She always enjoyed square dancing, loved playing BINGO and helping with all of the dinners at her church. She worked as a folder and inspector at Greeneway Manufacturing for 30 years retiring in 1988. Her Husband: William R. Smoljanovich whom she married on June 3, 1951 died September 10, 1986. Surviving are 1 Daughter: Martha Ann and husband Ron Dolata of Eighty Four, PA. 1 Son: William R. and wife Sandy Smoljanovich, Jr. of Wesley Chapel, FL. 1 Granddaughter, 3 Step-Grandchildren, 1 Great-Grandson and several Step-Great-Grandchildren. 2 Sisters: Helen J. Bucciarelli of Waynesburg, PA with whom she made her home, and Theresa Shafer of Woodbridge, VA and several nieces and nephews. Deceased are 2 Sisters- Julia Fisher and Sarah M. Bucciarelli and 1 Brother- Vincent Bucciarelli.
Friends will be received from 2:00 PM to 4:00 PM and from 6:00 PM to 8:00 PM on Tuesday, January 30, 2018 in the Milliken and Throckmorton FH,Inc. Daryl L. Throckmorton Owner/Director,197 N. Maiden St Waynesburg, PA 15370 where services will be conducted on Wednesday, January 31, 2018 at 11:00 AM with Pastor Scott Chambers officiating. Burial will be in Greene Mount Cemetery, Waynesburg, PA. Information is online at www.milliken-throckmortonfh.com.
Cemetery Details
Location
Greene Mount Cemetery
51 West College St.
Waynesburg, PA 15370