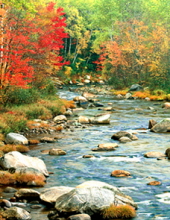 Obituary for Kimberly Cumberledge VanMeter
Kimberly Cumberledge VanMeter, 56, of Uniontown, PA, formerly of Waynesburg, PA died at 10:53 AM Saturday, December 23, 2017, in the Family Hospice and Palliative Care in Pittsburgh, PA.
She was born Sunday, June 04, 1961 in Waynesburg,PA a daughter of the late Isaac Cumberledge and Thelma Morris Cumberledge.
She was a 1979 graduate of Waynesburg High School. She enjoyed spending time with her grandchildren. She worked for Alberts Motel, as a security guard for Waynesburg College, and then worked at Franklin Care and Beverly Nursing Homes for 14 years in housekeeping. She is survived by her 1 Daughter: Jaclyn VanMeter and husband Donnie Carnes of Normalville, PA. 4 Grandchildren: Nathan, Deonna, Jace and Levi Carnes. 2 Sisters: Mrs. Clarence "Sally" Temple of Waynesburg, PA and Lori Cumberledge of Uniontown, PA and 1 Nephew: Jason Temple.
At the request of the deceased there will be no public visitation. A memorial service will be held by the family at a later date. Milliken and Throckmorton FH, Inc. Daryl L. Throckmorton Owner/Director,197 N. Maiden St Waynesburg, PA 15370 are in charge of arrangements. Burial will be private. Information is online at www.milliken-throckmortonfh.com.
Events
Event Information
Services will be set for a future date to be determined.