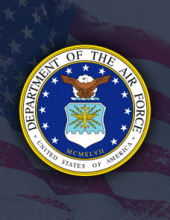 Obituary for Edward Leroy Haywood
Edward Leroy Haywood, 64, of Clarksville, PA, died at 11:21 PM Wednesday, February 14, 2018, in the U.P.M.C. Presbyterian Hospital in Pittsburgh, PA.
He was born Saturday, June 20, 1953 in Washington DC. A son of the late Clifford Haywood and Jean Burdette Haywood.
Mr. Haywood was a Veteran having served with the United States Air Force during the Vietnam War. He enjoyed Country music and Rock-n-Roll music. He loved motorcycles, camping, and fishing. He worked as a mechanic and carpenter but was best known as a jack of all trades.
Surviving are 1 Sister: Joan Johnson, of FL., and 2 Brothers:
James Haywood, of Clarksville, PA. with whom he made his home, and Richard Haywood, of NC.
and several nieces and nephews.
Deceased are 1 Sister: Nancy Kramer and 1 Brother: Donald Haywood
At the request of the deceased there will be no public visitation. A Memorial Service will be held at a later date. Burial will be private. Milliken and Throckmorton FH, Inc. Daryl L. Throckmorton Owner/Director,197 N. Maiden St Waynesburg, PA 15370 are in charge of the arrangements. Information is online at www.milliken-throckmortonfh.com.