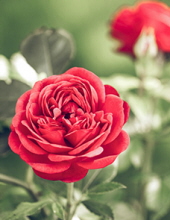 Obituary for Dorothy A. Ward
Dorothy A. Ward, 82, of Canonsburg, PA, formerly of Waynesburg died at 11:00 AM Sunday, November 26, 2017, in the TownView Health and Rehabilitation Center in Canonsburg, PA.
She was born Thursday, June 27, 1935 in Waynesburg,PA. A daughter of the late James Alfred Welling and Dora Masters Anderson.
Mrs Ward was a member of the Church of Christ in Waynesburg. She worked as an LPN at Greene County Memorial Hospital and also had worked as an LPN in Los Angeles, CA., and Cleveland, OH. She also had worked in the infirmary at Waynesburg College.
Her Husband: Marion Rollins Ward, whom she married on Sunday, August 20, 1972 is deceased.
Surviving are several Stepsons, Step Grandchildren and Step Great grandchildren, and several nieces and nephews.
Deceased are 3 Sisters: Florence Heberline, Virginia Thomas, Mary Ethel Kotch, and 1 Brother:Robert Anderson
At the request of the deceased there will be no public visitation or services. Burial at Whites Ridge Cemetery will be private. Milliken and Throckmorton FH,Inc. Daryl L. Throckmorton Owner/Director,197 N. Maiden St Waynesburg, PA 15370 are in charge of arrangements. Information is online at www.milliken-throckmortonfh.com.
Events
Cemetery Details
Location
All services and burial are private.