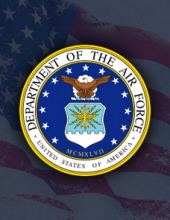 Obituary for David L. Huffman
David L. Huffman, 63, of Waynesburg, PA, died at 11:15 PM Sunday, June 10, 2018 in the Ruby Memo. Hosp. in Morgantown, WV.
He was born Monday, April 18, 1955 in Waynesburg,PA a son of Betty Dayton Huffman and the late Leon Huffman.
He was a lifelong resident of Greene County. He was a veteran, having served in the US Airforce during the Vietnam Era. Mr. Huffman was a member of the Bricklayers and Allied Crafts Union PA Local #9. He was a bricklayer for over 40 years retiring in 2015. He is survived by his Wife: Kathy Grooms Huffman whom he married on June 26, 1981. 1 Daughter: Megan Huffman of Waynesburg, PA, 1 Son: Josh Huffman of Waynesburg, PA and 2 Granddaughters: Larsyn and Charlee Huffman. 1 Sister-in-Law: Sharon Patterson of Waynesburg, PA, 2 Brother-in-Laws: Bob Patterson and Bill Grooms, both of Waynesburg, PA, 1 Aunt: Irma Roblyer of California, 1 Cousin: Terry Dayton of Waynesburg, PA, 1 Niece: Melissa Patterson of Waynesburg, PA, 1 Nephew: Kenny (Julie) Patterson of Canonsburg, PA, 2 Great-Nieces and 1 Great-Nephew. Deceased: 1 Uncle- David Roblyer
Visitation and services are private. Milliken and Throckmorton FH,Inc. Daryl L. Throckmorton Owner/Director,197 N. Maiden St Waynesburg, PA 15370 are in charge of arrangements. Interment will be private. Information is online at www.milliken-throckmortonfh.com.
Cemetery Details
Location
All services and burial are private.