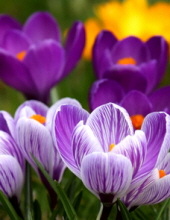 Obituary for Daniel Corwin
Daniel Corwin, 88, of Waynesburg, PA, died at 11:55 PM Thursday, September 14, 2017 at home.

 He was born Sunday, February 17, 1929 in Waynesburg,PA a son of the late Roy L. Corwin and Madeline King Corwin.

 Mr. Corwin graduated from Waynesburg High School in the class of 1947.  He was a veteran, having served in the U.S. Air Force.  Mr. Corwin was a long time member of the First United Methodist Church in Waynesburg where he served as a member of the trustees and various other committees.  He was a member and past President of the Harmony Sunday School class, and was the church treasurer for 40 years.  He was also the chairperson of the Administrative Board of the church.  Mr. Corwin was a former member of the Waynesburg Elks Lodge and Waynesburg Lions Club.  He was a member and Past Master of the Waynesburg Masonic Lodge #153 F & AM.  He was a member of the Columbia Gas Company and Quarter Century Clubs.  Mr. Corwin was a member of the Waynesburg Senior Center and he volunteered for Meals on Wheels.  He retired as an Office Supervisor from Columbia Gas Transmission Corporation on June 1, 1988 after 35 years of service.  On September 11, 1954 he married his wife of 63 years Carol Moston Corwin who survives.  Also surviving are 3 Sons:  Craig (Nora) Corwin of Canonsburg, PA, John (Silvia) Corwin of Mt. Airy, GA and Mark (Rene) Corwin of Moon Twp., PA.  5 Grandchildren:  Daniel and Benten Corwin, Zach and Evette Corwin and Dylan (Nicole) Corwin.  2 Sisters:  Jean Cain and Carol Sue Fuller and several nieces and nephews.  Deceased is 1 Sister- Mary Jane Okuley    

 Friends will be received from 2:00 PM to 4:00 PM and form 6:00 PM to 8:00 PM on Sunday, September 17, 2017 in the  Milliken and Throckmorton FH,Inc. Daryl L. Throckmorton Owner/Director,197 N. Maiden St Waynesburg, PA 15370 where services will be conducted Monday, September 18, 2017 at 11:00 AM with Rev. Gary Grau officiating.  Burial will be in Greene Co. Memorial Park, Waynesburg, PA. The Waynesburg Masonic Lodge #153 F & AM will hold a visitation at 6:00 PM on Sunday.  Information is online at www.milliken-throckmortonfh.com.
Previous Events
funeral service
197 North Maiden St
197 North Maiden St, Waynesburg, PA, 15370