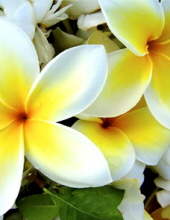 Obituary for Arnetta Lemley McClelland
Arnetta Lemley McClelland, 96 of Greenwood, SC, formerly of Greene County died on Saturday, August 26, 2017, at Ashley Place in Greenwood, SC.

 She was born on September 11,1920 in Waynesburg,PA. A daughter of the late Perry Lemley and Ida Yost Lemley.

  Mrs. McClelland was a member of the First Christian Church in Waynesburg. She retired from Mckeesport Hospital and had also worked for the Greene County Memorial Hospital in Waynesburg, PA. as a cook and waitress.   

 Her Husband: Edward  McClelland,  whom she married on  July 3,1939 died  March 27, 1994.

             Surviving are 2 Daughters: Connie (John) Dailey, of Ninety Six, SC., and Sue (Barry) Ohler, of Hodges, SC., 1 Son: Richard D. McClelland, of Greensboro, PA. 3 Grandchildren and 6 Great Grandchildren, and several nieces and nephews.

 Funeral services and greeting of friends was held in Greenwood,SC. Private Mausoleum Entombment will be held at the Greene Co. Memorial Park, Morgan Twp.,Greene Co.,PA. Milliken and Throckmorton FH, Inc. Daryl L. Throckmorton Owner/Director,197 N. Maiden St Waynesburg, PA 15370 are in charge of the local arrangements.  Information is online at www.milliken-throckmortonfh.com.